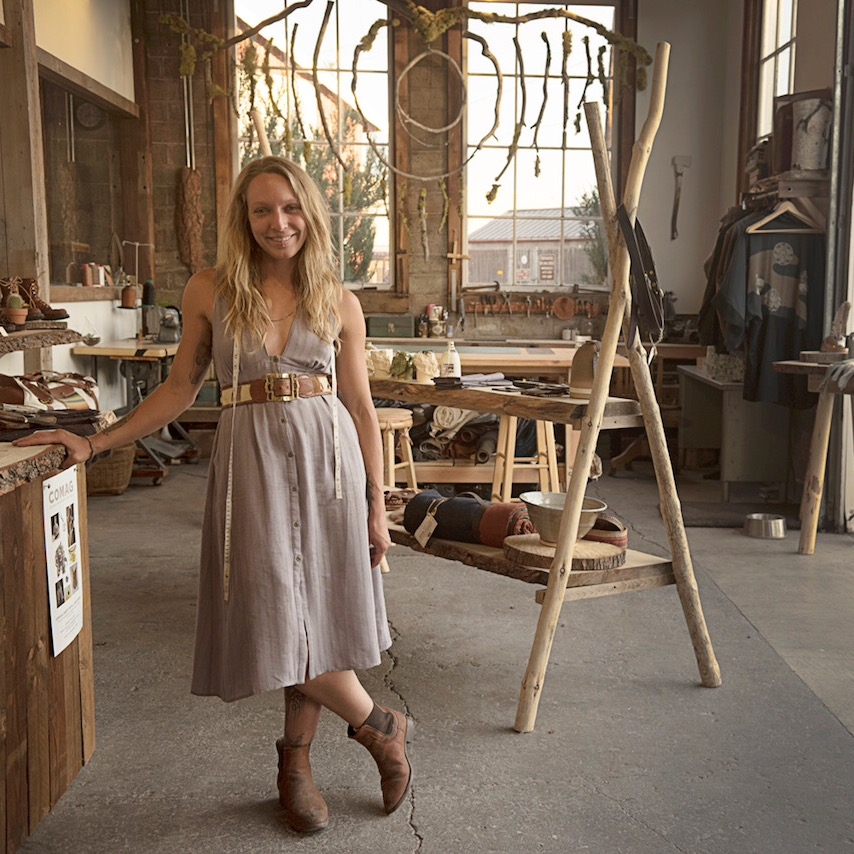 Around our house:
Busy summer, thinking of projects for Autumn
Gardening
Rabbits for meat, maybe this fall
How our values can guide our purchasing decisions 
Looking for quality products made locally, regionally, etc
Clothing Brands we have found:
Interview:
My guest on the show this month is Alicia Renner. Alicia is a Cascadian who grew up in Canada and now lives in Central Oregon where she owns and operates two businesses. By watching her mother and teaching herself she has learned the trade of sewing and now, through her business Howl Attire, she crafts durable goods for the outdoors with natural fibers. While Alicia does indeed enjoy to sew, she has many other passions which drive her. Listen to the show to hear all about how she got started and how she finds inspiration in the beauty all around her.
Howl Attire. Handmade clothing and accessories made of natural fibers, built to last. For both women and men. Custom orders.
Northwest Trading Post. Northwest outdoor goods, clothing, accessories and jewelry. Sourced from makers in the Northwest including Central Oregon, Canada and Native Peoples.
Tree Planting in Canada. Planting saplings in clear cuts.
Outland and Dynamic are two companies to look at if your interested.
Alicia's personal journey of learning her trade and how she came to commit herself to her work.
There is more to a creator than their creations. Cultivating awareness for the beauty around us all and being thankful that we can experience it and pursue our passions.
Considering how to scale up Howl as demand grows.
Cascadia
Keeping old knowledge and skills alive.
Photo of Alicia by Breezy Winters
Modern Folk logo by Stefan Perkinz greasywhisper.com
Theme music by Lee Rosevere
Support for Modern Folk comes from my wife Emily Wiggins.
Emily is a Naturopathic Doctor in Bend OR.
dremilywiggins.com