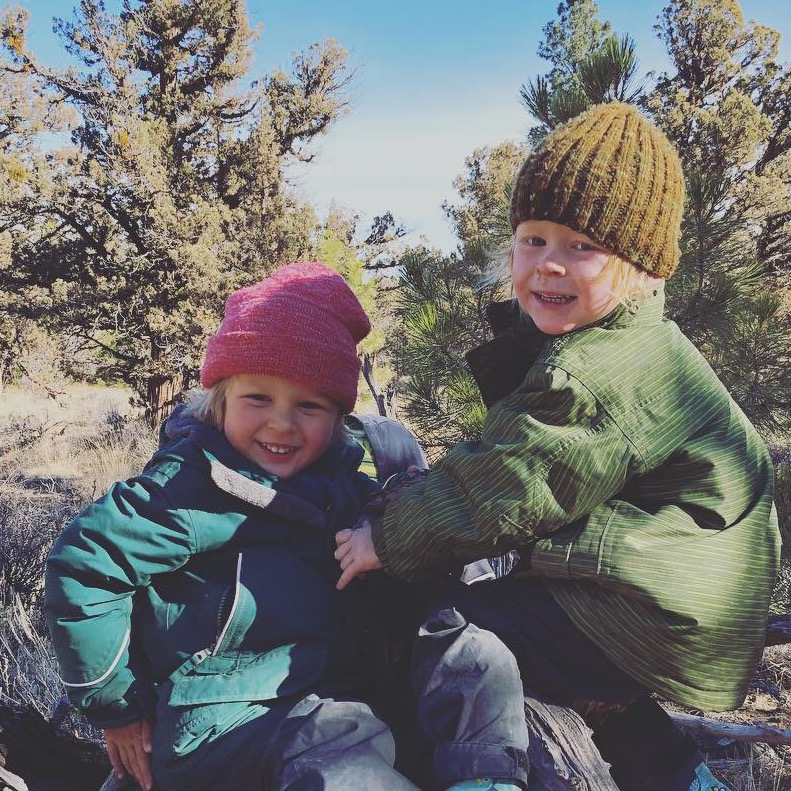 Around Our House:
Well, here is a final update on my experiment to ditch my smartphone and convert to a simple cell phone with no data and no apps. It was all going ok enough, I was still communicating with the world, though more slowly and quite cumbersomely. The audio on it was quite terrible, as can be heard on episode 14, where I used my speakerphone to interview Luke Cirillo at Out of Ashes Farm. The camera was horrible and I never used it. I couldn't figure out how to load music files and listen to them. Texting was functional but slow, and group texting was not an option,  which I realized put me out of the loop on conversations between family and friends both. Those are all the bad things. The best thing about that crappy phone was that it didn't connect to facebook, instagram or email. I was thankful for that and I am grateful for some of the new habits and boundaries I have created around these platforms. My crappy phone recently died after getting soaked on a particularly wet day of spring skiing. I was glad I still had my old Iphone. The minute I reconnected it, I myself felt more connected, which is truly a weird thing to me. For the foreseeable future I plan to use my iphone and approach the technology with respect and healthy boundaries.
In other news, Emily and I recently filled our freezer with local meat. We purchased a beef box from Vaquero Ranch at the recommendation of our friends David and Meagan from Boundless Farmstead. Their beef box is a great product and it doesn't demand quite as big a financial commitment or freezer space as a quarter, a half, or a whole cow. With the box you get a variety of cuts from ground beef, to steaks, roasts and stew meat. The price is fair, the transaction was personal and friendly and the quality of the meat is top notch.  Also this last month we purchased our half hog from the good folks at The Great American Egg in Powell Butte Oregon. We had signed up for a butchering class, where we would have been hands on in breaking down our half hog and preparing it for our freezer. I was bummed when the class was cancelled due to Snowpocalypse 2019. Central Oregon Butcher Boys ended up doing the work for us. They provide a great service and do an excellent job. If you have a farm raised or hunted animal that you need butchered in central Oregon, these are your guys. 
So I read a really interesting book this last month. It is called Vaccines, Autoimmunity and the Changing Nature of Childhood Illness. The author, Thomas Cowan, is a medical doctor with over three decades experience working as a pediatrician. Dr Cowan talks about how the goal of the extensive vaccine program suggested by the CDC is to provoke an immune response, and that is precisely what we are seeing with the alarming rise in the rate of autoimmune illness and chronic disease in children. These conditions include food allergies, environmental allergies, asthma and autism.
Dr Cowan also talks about what we deny our children when we vaccinate them and protect them from the opportunity to aquire certain illnesses in childhood. Childood illnesses such as the flu, chicken pox and the measles and their accompanying fever, are rites of passage of sorts for a childs immune system. This is something that I feel is often anecdotally reffered to, knowledge that exists as an old wives tale of sorts. Dr Cowan explores the science behind how the immune system develops and the difference between immunity conferred by vaccines versus immunity acquired through illness.
This information is particularly relevant currently in Oregon, where HB 3063 is being hurried through State Legislature. This bill aims to mandate full compliance with the CDC vaccination schedule for children in Oregons Public and Private School Systems. I urge families to do some research into the implications of this before they offer their support for this bill, or through inaction do nothing for or against it. I fully appreciate the sensitivity of the discussion over vaccines and understand that people have very strong and deep feelings on both sides of this issue. I just hope people understand the consequences we may see when if we give up our freedom of choice on this issue. For more information on this, you can visit oregoniansformedicalfreedom.com
The information in Dr Cowans book dovetails nicely with the work of Dr Zach Bush, of Farmers Footprint, which I talked about and recommended on last months show. Our choices of how to fill our pantry and how to feed our bodies directly affect our health and the health of our environment. How are some of these choices being made for us, with things like GMOs sneaking onto grocery store shelves or the effects of being downwind or downstream of the application of glyphosate/Roundup on foodcrops. If you are interested in learning more about the science surrounding how our bodies are responding to vaccines, pesticides, and environmental toxins then you need to look into the work of Zach Bush and Thomas Cowan. They are shedding light on the science that the CDC, the FDA, Big Agriculture and Big Pharma are hesitant to aknowledge or downright trying to suppress. Understanding the issues that these two Doctors are highlighting is one of the most important things you can do if you want to be an informed advocate for your health, the health of your family and the long term sustainability of our species. That sounds dramatic, and it is. This is serious stuff that deserves our attention.
What kind of things are you learning on these topics? Who are you reading? What films are you watching? I admit, I am taken by the info these guys are putting out there. But I remain open to hearing other opinions. I would love to hear some rational critiques of these doctors work so that I can more fully understand these issues. So if you have come across some compelling information on these topics, please share with me!
I suppose this is a good time to move onto our guests for the show today. As I mentioned early, Rae Alberg and Lauren Van Coutren joined me recently for a talk about the Bend Forest School.
Rae Alberg is an educator, mother, and lover of all things colorful, creative, muddy and green. She has over 15 years of experience in the early childhood field, many spent working, thinking, dreaming and planning a program that supports the whole child. Rae has a Masters Degree and Oregon Teaching License in Early Intervention/Early Childhood Special Education as well as a graduate certificate in Infant Toddler Mental Health from Portland State University. In 2016, Rae became a Certified Forest Kindergarten Teacher through CedarSong Nature School's Teacher Training program.. 
Lauren Van Coutren has always felt at home in nature. Growing up in the woods of Maine, she spent most days outside, exploring the natural world around her.  Lauren feels that these childhood experiences contributed to her passion to provide children with experiences to heal and grow in nature. 
After graduating with a BA in Therapeutic Recreation, Lauren found herself in a Psychiatric hospital working with adolescents. She led groups to teach her patients healthy ways to cope with stress and build confidence. This work was deeply important, but Lauren knew there was something missing. This feeling led her to Bend in 2006 to work for a Wilderness Therapy program. The missing piece was nature. It was here that she witnessed her students grow in lasting and life-changing ways. Lauren was no stranger to this transformation for herself. She was challenged in ways that ultimately built confidence and instilled personal growth. 
Lauren earned a MA in Early Childhood Education. Lauren's most recent educational experience has been as a elementary teacher in the Bend La Pine School District. For 6 years, Lauren has worked as a 3rd grade and Kindergarten teacher. Working at LaPine and Rosland Elementary schools in LaPine, Lauren was able to utilize abundant nature opportunities right in the schools' backyard. 
I hope that you enjoy my talk with Rae and Lauren. Please rate or review Modern Folk on apple podcasts, subscribe, and share this show with someone you think would be interested. Thanks for listening to Modern Folk.
Guest Interview: Rae Alberg and Lauren Van Coutren of Bend Forest School
Modern Folk logo by Stefan Perkinz greasywhisper.com
Theme music by Lee Rosevere
Support for Modern Folk comes from my wife Emily Wiggins.
Emily is a Naturopathic Doctor in Bend OR.
dremilywiggins.com